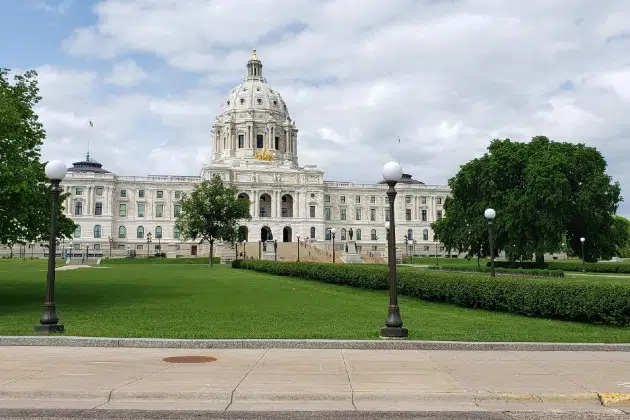 Walz has $4.1 million in campaign money; Jensen and Gazelka lead the GOP
MINNEAPOLIS (AP) — Democratic Gov. Tim Walz has $4.1 million in the bank for his re-election campaign, while Dr. Scott Jensen and State Senator Paul Gazelka are the money leaders among candidates seeking Republican endorsement to unseat the governor, according to campaign finance reports released Friday.
The numbers are a harbinger of which candidates are running well and which can raise enough money to run credible campaigns in November's election. This can translate into political support and more donations.
Reports show Jensen — a former Chaska State senator posing as a COVID-19 skeptic — ended the first quarter with $774,393 in cash as of March 31, after raising $256,392 and spending $305,797. $ during the first three months of the year. He was the first major contender to enter the race last year and has built up a national following on social media. His running mate is former Minnesota Viking Matt Birk.
Gazelka — a former Minnesota Senate Majority Leader from East Gull Lake operating on a policing platform that was endorsed by the Minnesota Police and Peace Officers Association — ended the reporting period with 406 $190 in the bank after raising $99,358 and spending $172,857.
Minnesota Republicans are holding their state convention May 13-14 in Rochester to endorse candidates for governor, attorney general and other statewide positions. The leading GOP gubernatorial candidates have pledged to abide by the party's endorsement, but none appear to have enough pledges from the 2,200 delegates to win party support on the first ballot.
Walz faces no significant opposition for the Democratic nomination as he seeks a second term. He raised $1 million in the first quarter but spent $510,071.
Other GOP gubernatorial candidates include the Medina businessman and former congressional candidate Kendall Qualls – the only African American in the race, who highlighted his rise from poverty to success – had $168,344 in cash after raising $467,610. He spent $299,266 in an effort to raise awareness.
Former Hennepin County Sheriff Rich Stanek of Maple Grove, which has touted its long career in law enforcement and state governmenthe was left with $40,202 after raising $149,053 and spending $108,851.
(Copyright 2021 The Associated Press. All rights reserved. This material may not be published, broadcast, rewritten or redistributed.)