The Baton Rouge clinic assumes its role of community partner with outreach work and support for organizations | Sponsored: The Baton Rouge Clinic
At the Baton Rouge Clinic, the mission of providing health and wellness care to the entire community extends beyond the walls of the BRC facilities. Over the course of its 75-year history, the Clinic's staff and physicians have been deeply involved in dozens of awareness initiatives.
For example, the clinic sponsored the Colon Cancer Coalition, The Emerge Center, Quota International of Baton Rouge Charitable Trust, Alzheimer's Services, Healthy Kids Running Series, Race For The Cure, Heart Walk, Bengal Belles, Farmer's Market, Dreams Come True, Pat's Coats for Kids, and many more. As part of these sponsorships, Clinic staff participated in events, walks and other activities and supported fundraising efforts such as galas and fundraising.
"I think sometimes people are a little surprised and excited to see how involved we are," said Dr Michael Rolfsen, who has worked at the Baton Rouge clinic since 1987 and is heavily involved in many outreach efforts. . "In the past, it was unusual for people in the medical field to come out of the office and do things like that, so when we do, it's very welcome and exciting. "
Michael Acaldo, President and CEO of St. Vincent de Paul Baton Rouge, saw firsthand the impact of this awareness. Acaldo said doctors and staff at the Baton Rouge Clinic have been instrumental in programs such as the St. Vincent de Paul Community Pharmacy, clothing drives, fundraising efforts and more. It's also not uncommon for Acaldo to reach out to the clinic's president and CEO, Ed Silvey, for advice on how to help the community.
"These are people who give extraordinarily of their time and talent," said Acaldo. "That's what you see from the doctors and clinic staff. They really care about the whole community and I think they have a remarkable tradition of providing healthcare not only to patients but in a broader sense to the community as a whole through the various works they do and to the projects they support.
Dr Rolfsen said he and others had developed a particular passion for working with organizations involved in addressing the social determinants of health, such as poverty, education and food insecurity. He noted that the Clinic has been at the forefront of collecting donations for local food banks, providing medicines through the Saint-Vincent-de-Paul pharmacy and collecting warm clothes for them. children during the winter.
Additionally, Dr Rolfsen and others at the clinic are working closely with the Baton Rouge area chamber to address poverty issues. Several BRC staff are also part of the mayor's COVID-19 task force, which continues to meet monthly to discuss vaccination efforts, testing and more.
"I think it's important that all healthcare providers realize that social determinants are becoming more and more important," said Dr Rolfsen. "These things weren't stressed out when I went to medical training, but nowadays they are recognized as even more important than office visits."
On the education front, Dr Rolfsen and others recently worked with the Baton Rouge Youth Coalition on a health scholars program as part of an effort to recruit more minority students into the professions. medical. Many BRC staff, including doctors, nurses, technicians and others, met with students through Zoom to discuss their work and how young people can position themselves to enter these fields.
"I think it's exciting and important that they learn health care outside of the office," said Dr Rolfsen.
As a pediatrician, Dr. Mindy Calandro is drawn to community work focused on youth, children and families. Dr Calandro said she was particularly excited to participate in a series of healthy runs for kids, Dreams Come True projects for children with chronic health conditions, and awareness campaigns on dangers of keeping children in hot vehicles.
"This is our community and we want to take care of it," said Dr Calandro. "I want to make sure our children grow up, are healthy and reach their potential. All of this work in the community helps improve the overall health of our patients. "
Dr Calandro said she was already looking forward to upcoming efforts such as back-to-school campaigns and the promotion of flu shots in the fall.
"We are always excited to participate because this is also our home," said Dr Calandro. "We've been here in Baton Rouge through thick and thin and we want to continue supporting our community."
In addition to sponsorship and active participation, the clinic has also provided support through donations to several groups including the Arthritis Foundation, the Grief Recovery Center, the Baton Rouge Sickle Cell Foundation, the ALS Association. , the Bella Bowman Foundation, Family Road of Greater Baton Rouge. , Friends of False River et al.
Acaldo said the willingness of Baton Rouge clinic staff to raise awareness and fund their community pharmacy has helped thousands of local residents receive the life-saving medicines they need. The pharmacy provides prescription drugs free of charge to people without insurance or who do not have the financial resources to purchase them.
"They have literally saved the lives of patients who otherwise would go without heart medication, high blood pressure medication, diabetes medication and many more," Acaldo said. "They have had an incredible impact on the community. Our community is very fortunate to have a healthcare organization that cares so much and has helped us make a difference. The support they have provided is extraordinary.
Awareness is also important for physicians and clinic staff, noted Dr. Calandro.
"I think it's rewarding for them to step outside the walls and see how deep our impact can be," she said. "You realize the impact you can have in the community. It means a lot when you can do something like help provide prescriptions for patients to keep them from going to the hospital or educate families about a healthy lifestyle. I think it's great to come into the community and experience it.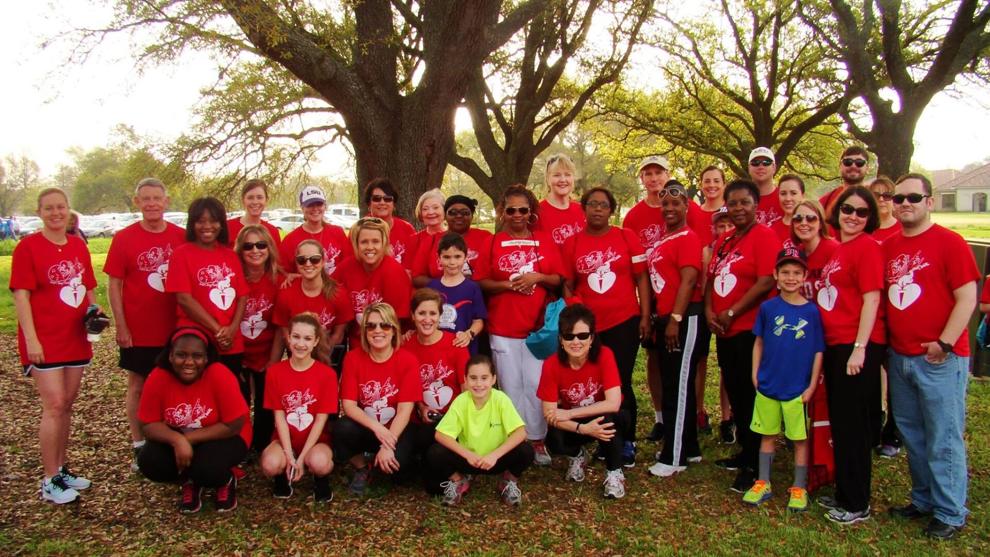 Dr Rolfsen agreed and said he was particularly impressed with the willingness of the clinic staff to get involved in ways big and small. In addition to participating in large community events, Dr Rolfsen noted that it is not uncommon to find people from the Clinic coaching youth sports teams or working with local Scout troops every weekend.
"In fact, we've had patients who have come to the clinic because they've met us outside of the clinic at something we're involved in," he said. "They see us doing good things and see us as a good community partner. It makes me really excited to work here.
The Baton Rouge Clinic celebrates its 75th anniversarye anniversary this year. For more information, visit www.batonrougeclinic.com.