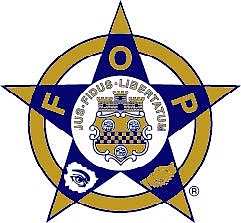 Post Falls FOP announces amendments
[ad_1]
POST FALLS – The Post Falls Fraternal Order of Police Lodge has announced its support for the Post Falls municipal election in 2021. By unanimous vote, the following candidates have the support of the organization:
• Ron Jacobson, mayor
• Linda Wilhelm, advisor
• Alan Wolfe, advisor
• Steve Anthony, advisor
As part of the approval process, letters were sent to all applicants inviting them to submit a written statement for consideration. All statements received were provided to lodge members for consideration and then put to a vote.
These approved candidates are incumbents and have years of experience in leading the Town of Post Falls. They have always supported public safety efforts which have led to low crime rates. These candidates have supported our local police officers through some of the most difficult times in recent memory, including one downed officer in the line of duty.
Lodge President Neil Uhrig said of these candidates: "Quality police services only exist where communities support them and where they have city leaders who make public safety a priority. priority. One need only look at Portland or Seattle to see how police departments struggle when their city council members fail to provide good leadership. Post Falls is truly fortunate to have such an incredible group of elected city leaders. We are successful because they support us. In this election, we have theirs.
The Fraternal Order of Police (FOP) Post Falls Lodge is made up of Post Falls law enforcement officers. The Lodge is not a union or a collective bargaining unit; rather, it is a fraternal organization that provides support to law enforcement officers and community charitable programs.
[ad_2]