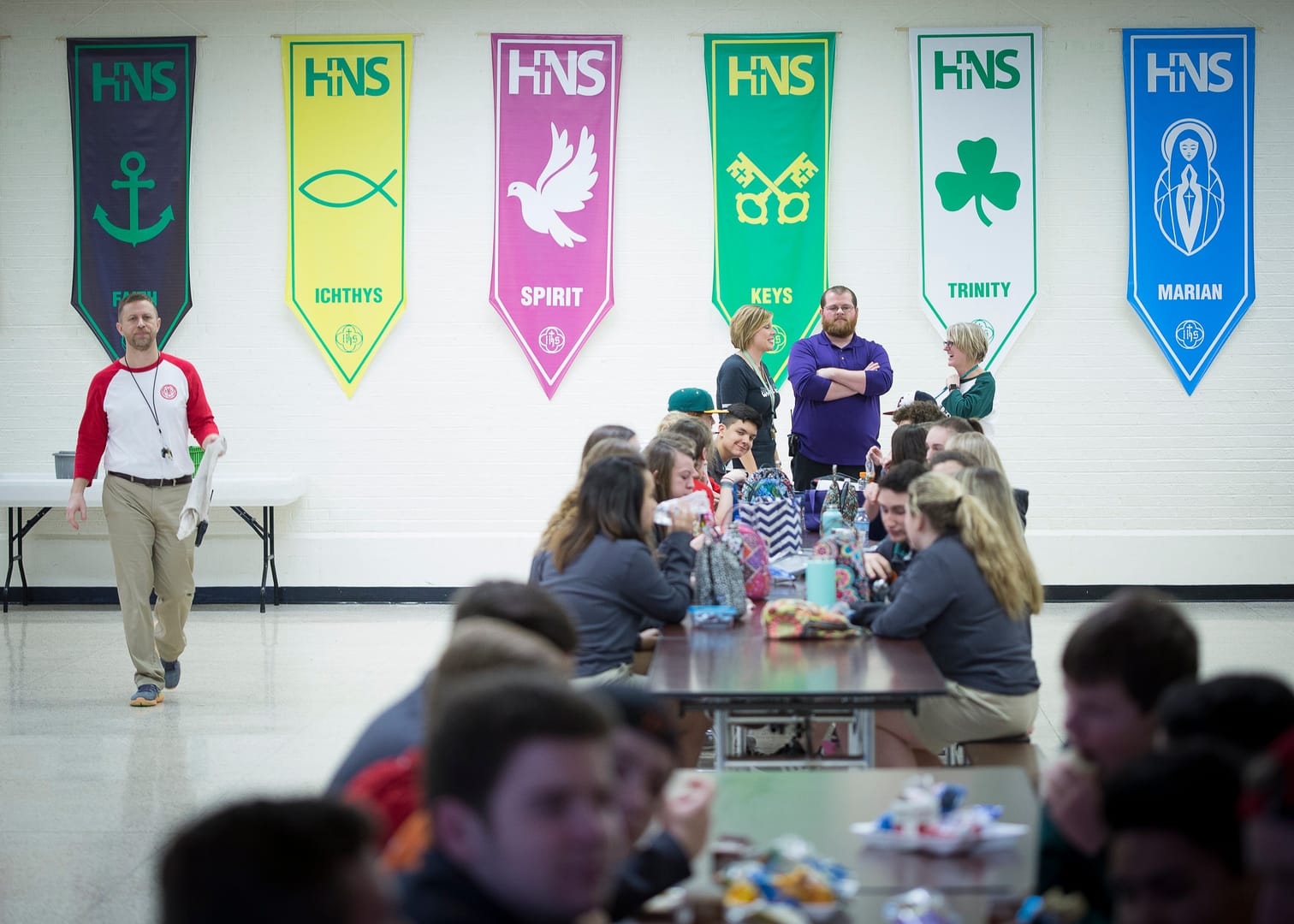 NCEA and other religious groups are fighting efforts to expand the scope of Title IX
WASHINGTON, DC — A number of Catholic and other religious associations and groups, including dioceses, have joined in support of an amicus brief filed in a court case over how the Biden administration's proposal, the interpretation of the provisions, translates of Title IX could impact nonprofit organizations, including private schools.
"Although Title IX has received the most attention for its impact on athletics, particularly as it relates to women at the collegiate level, it applies to a variety of K-12 educational programs and has been adapted by most other federal agencies to govern workplace policies said the National Catholic Educational Association in a statement on August 23.
"When schools are recipients of federal financial assistance, several civil rights statutes and employment statutes govern the obligations of the entities receiving that assistance," the NCEA said.
"Recent interpretations of these laws and regulations have raised questions and concerns about the applicability of those to Catholic schools that have received equitable services and no funds," it said.
The NCEA is affiliated with the United States Conference of Catholic Bishops, the Council of American Private Education, the Association of Independent Schools, Christian Schools International, the National Association of Episcopal Schools, and the National Council of Islamic Schools, as well as various dioceses, international associations, and non-profit organizations a letter of support for a Friend of the Court brief filed by the National Association of Independent Schools.
In two recent court decisions, judges ruled that federal tax-exempt status constitutes federal financial aid, which in turn affects the application of Title IX to schools and other tax-exempt nonprofit organizations. The association is calling for a review of these decisions shortly.
Title IX is the most commonly used designation for the federal civil rights law in the United States, enacted as part of the 1972 Educational Amendments. It prohibits gender discrimination in schools or other educational programs funded by the federal government.
The Department of Education under the Biden administration has issued a proposed rule change for Title IX to address sexual discrimination in schools by improving victim protections and changing language to accommodate sexual orientation and gender identity for LGBTQI+ students.
One of the two most recent court rulings came in a lawsuit brought by Concordia Preparatory School, a coeducational secondary school for grades 6 through 12 in Towson, Maryland.
The United States District Court in Maryland dismissed the school's arguments that it was not subject to Title IX and agreed with the plaintiffs that the school's tax exemption constituted sufficient federal financial support to place the school under Title IX.
On August 4, Concordia Preparatory School filed a motion to reconsider the district court's decision or, alternatively, to appeal to the 4th US Circuit Court of Appeals, based in Richmond, Virginia. The circuit includes Maryland.
In the second case, on July 25, the US District Court for the Central District of California reached the same conclusion as the Maryland court.
This case concerns a student who played soccer for a public school that was competing against an independent school, Valley Christian Academy.
The student alleged that Valley Christian Academy violated her Title IX rights because the academy barred her from participating in a soccer competition against the independent school.
The plaintiff argued that the Christian school was subject to Title IX because it was a 501(c)(3) entity and because it accepted a loan under the Federal Wage Protection Program.
The loans, backed by the Small Business Administration, have helped businesses and other employers, like schools, keep their workers occupied during the COVID-19 pandemic.
"This new interpretation triggers obligations in these jurisdictions, not only under Title IX, but also under Title VI, which contains no religious exception," the NCEA said. "These (regulations) contain many onerous requirements, including staffing to manage compliance, that would be nearly impossible for small or modest private schools in terms of time, finances and paperwork."
Title VI of the Civil Rights Act of 1964 prohibits discrimination on the basis of race, color, or national origin in programs or activities receiving federal funding or other federal financial assistance.
"Historically, most independent schools were not subject to Title IX of the Education Amendments Act of 1972 because they did not accept federal funding," said McGuireWoods, an international law firm headquartered in Richmond. Its numerous customers include non-profit organizations.
"Many independent schools are carefully evaluating whether to accept certain funds so they can check whether they are subject to Title IX," it said.
During the pandemic, some independent schools "cautiously accepted federal financial assistance" under PPP "with the understanding that, per Department of Education guidance, this would require compliance with Title IX only until the PPP loan was fully forgiven or repaid." became. ' said McGuireWoods.
But these recent court rulings on federal funding and nonprofit organizations "may have important ramifications for independent schools and tax-exempt organizations in the United States," the law firm said.
"While this is debatable, Catholic schools are encouraged to participate in programs as they have," the NCEA said in its statement.