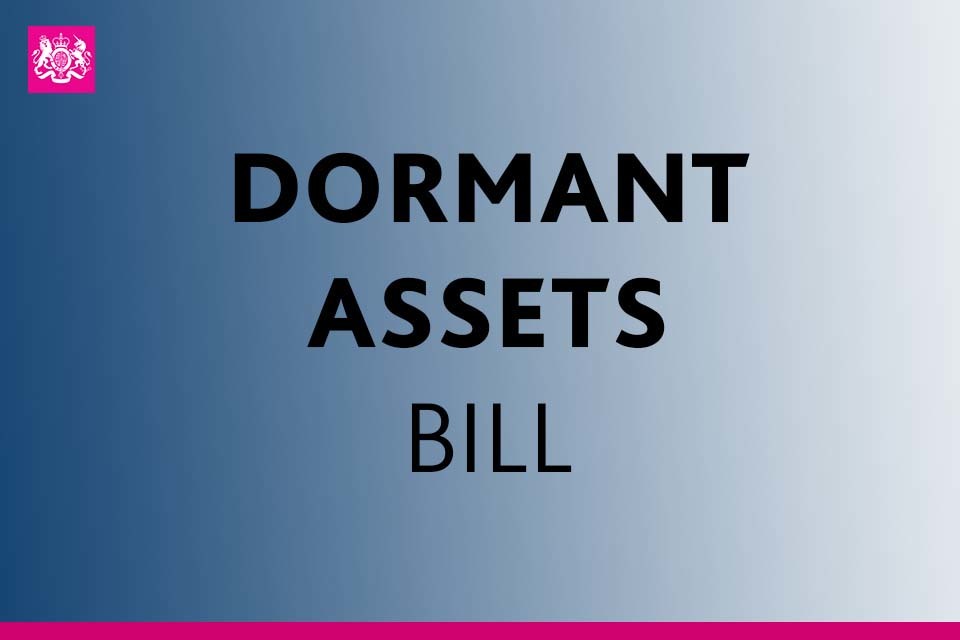 Measures to free up £880m of idle assets to boost opportunities across the country
A public consultation will be launched this summer to look into good causes to benefit from an additional £880million
Proposals to boost investment in youth programs, social enterprises and financial management support
Youth activities, community projects and other good causes could benefit from an additional £880million, following the government's action to release cash tied up in dormant assets.
The Dormant Assets Scheme – currently used by 35 banks and building societies to unlock £800m – will be expanded to include the insurance, pensions, investment and wealth management, and securities sectors. The expansion of the scheme to unlock an additional £880million is part of the Dormant Assets Bill which is due to receive Royal Assent today.
A consultation will be launched this summer to look at which causes should benefit in England to help improve opportunities for young people and communities across the country. Options include support for young people following the Government's recently announced 'National Youth Guarantee', national campaign assistance to support people struggling to manage their money, market growth of social investment and seeking long-term financing to improve social infrastructure through community funds.
The move follows the government's recent Leveling Up White Paper, which set out plans to expand opportunity and prosperity to all parts of the country.
Nigel Huddleston, Minister for Civil Society and Youth, said:
The expansion of this fantastic project will help improve people's lives.
We are doubling the financial support it can provide to support our recovery from the pandemic and improve communities.
I encourage eligible organizations to participate in this unique opportunity, which also inspires other countries, to contribute to positive societal change.
Since the program launched in 2011, participating banks and building societies have freed up more than £800m of dormant accounts that have been open but have been inactive for at least 15 years.
Funds have been given to the government-backed Reclaim Fund Ltd, intended to support frontline organizations in some of the most left behind parts of the country. They have helped address social and environmental initiatives helping young people on the road to employment, debt issues and climate change.
The innovative program is now being replicated internationally, with Japan modeling its own new curriculum on that of the UK.
John Glen, Economic Secretary to the Treasury, said:
I am truly delighted that the Dormant Assets Act has received Royal Assent, marking years of close collaboration with industry.
It is estimated that this bill will release more than £880 million over time to benefit communities across the UK. I would encourage as many companies as possible to participate in the program, so that even more truly dormant funds can be put to good use.
The expanded regime will continue to have consumer protection at its core, with plan members' top priority continuing to reunite people with their financial assets. Where this is not possible, more companies will now be able to voluntarily transfer dormant assets to Reclaim Fund Ltd. People will still be able to recover all of their assets at any time.
Earlier this month, the government announced that communities and good causes across England have been allocated an additional £44 million through the Dormant Assets Scheme. The funding will be used to tackle youth unemployment, expand access to investment for charities and social enterprises, and help improve the availability of fair and affordable loans for people in vulnerable situations.
In May 2020, £150m was released to support the essential work of the UK's charitable and voluntary sectors during the COVID-19 pandemic to tackle youth unemployment, expand access to emergency loans for civil society organizations and help improve the availability of fair and affordable credit for people in vulnerable situations.
ENDS
Notes to editors:
The Dormant Assets Bill was tabled in Parliament in January 2021 after a five-year review.
Reclaim Fund Ltd (RFL) is a not-for-profit non-departmental executive public body, sponsored by HM Treasury, established in 2011 following the enactment of the Dormant Bank and Building Society Accounts Act 2008.
As operator of the UK Dormant Assets Scheme, RFL's aim is to unlock the potential of dormant assets to improve communities and enrich lives. To date, it has received £1.44 billion from over 35 participating banks and building societies. RFL has released £800m for social and environmental initiatives across the UK, while setting aside 40% to protect the rights of inactive asset holders. RFL is authorized and regulated by the Financial Conduct Authority. For more information, please visit the RLF website.
The Dormant Assets Scheme has so far released the following amounts to benefit social and environmental initiatives across the UK:
£700m to England
£67.2m in Scotland
£37.7million in Wales
£22.4m in Northern Ireland
Over the past decade, these four organizations have been awarded a share of the UK's £700m portion of Dormant Assets Scheme funding:
In Wales, £37.7 million has supported a variety of projects, including investing £16.3 million in young people, learning, education and jobs; and £4.9 million for climate change action. Sustainable Steps Wales will invest a further £16.95 million over the next 18 months.
In Scotland, funding of £67.2 million has been allocated under the Young Start scheme. Young Start awards grants of up to £100,000 to voluntary and community organizations for projects led by young people, which help them to become more confident and realize their own potential. Between 2012 and 2021, the National Lottery Community Fund has awarded over 950 Young Start grants, worth £47.9 million.
In Northern Ireland, dormant asset funding of £22.4 million has been allocated to increase the capacity, resilience and sustainability of the voluntary, community and social enterprise sector through a dormant account fund, which will provide flexible and multi-annual support to the sector. Applications for the Fund opened in January 2021.