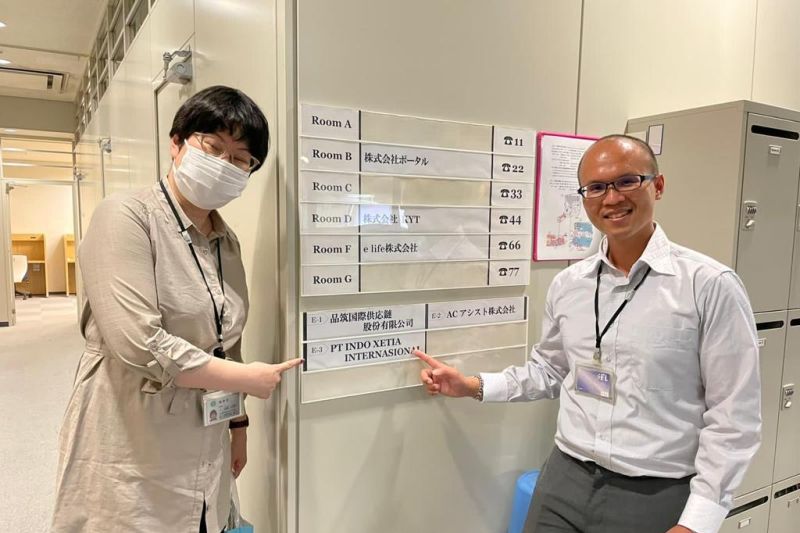 Investing app and digital bank team up for financial planning program
Jakarta (ANTARA) –
An Indonesian investment app has partnered with a digital bank to provide an interconnected financial planning program called "Nabung Rutin Challenge (Routine Saving Challenge)".
In a statement received here on Wednesday, investment app Bibit and digital bank Bank Jago urged Indonesians to make financial planning easy, convenient and transparent with the program.
"Bibit and Banque Jago are committed to continuing to increase people's enthusiasm for investing. One of them is going through the Routine Saving Challenge," the two companies said in a joint statement.
William, public relations and corporate communications manager at Bibit, said the company recognizes that consistency is always a challenge for people when it comes to investing. Often people are looking to invest for a certain period of time, he added.
"We run the 'Nabung Rutin Challenge' to motivate our users to be disciplined in achieving their own financial goals. We do not impose any quota on the challenge and progress can be monitored through the Bibit app and can be restarted if users fail in their attempts along the way," he said.
Related news: Government pushes economic players to invest in clean energy sector
Meanwhile, Andy Djiwandono, head of sustainability at Bank Jago, said that as a provider of life-centered financial solutions, his company strives to understand people's financial needs, including the challenges that may occur along the way.
"One of the challenges is that many people want to divide their money in a safe and easy way in order to allocate it to different needs. However, the reality is not always as simple as it seems. For this reason, we are bringing innovative features into our Jago app," he added.
He further explained that the "Nabung Rutin Challenge" aims to help users become more savvy about investing, making it easier and more consistent for them to do so.
The program itself is derived from the "Nabung Rutin" direct debit program created by the two companies, which aims to make it easier for users to invest in mutual funds consistently in accordance with their preferences.
IGoing forward, Bibit and Bank Jago will look to deliver exciting innovations and features that can improve users' experience of saving, investing and managing their finances..
Related News: Minister encourages private sector to invest in port sector