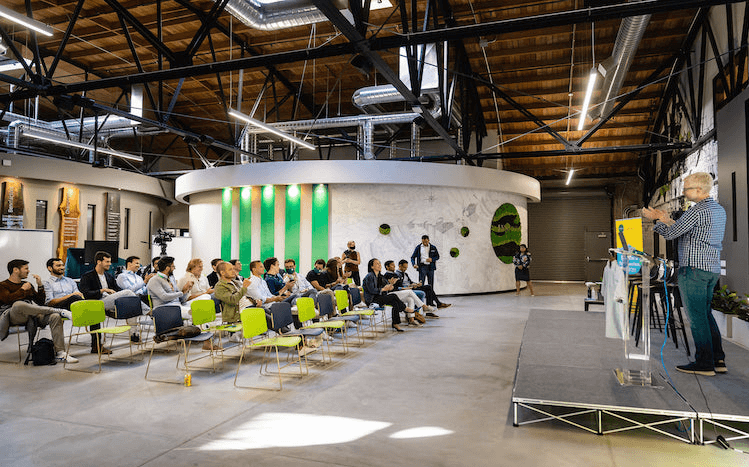 INSEAD MBA Jobs and Salary Review
With campuses in Europe, Asia, America and the Middle East, INSEAD is a top choice for prospective MBA students who want an international learning experience.
The INSEAD MBA class welcomes students of 88 different nationalities, 68% of whom are non-Europeans. The INSEAD MBA is also ranked number one in the world by the Financial Times.
The 10-month full-time MBA program at INSEAD aims to equip students with the international perspectives and versatile leadership skills needed to thrive in today's business world, offering exchange programs with d 'other large schools like Wharton, Kellogg School of Management and CEIBS.
Upon graduation, INSEAD MBAs can also look forward to a variety of employment opportunities and impressive compensation. So which companies are hiring INSEAD MBA graduates? And what is the average salary for the INSEAD MBA?
---
---
Most Popular Sectors for INSEAD MBAs
INSEAD is a popular school for those aspiring to jobs in consulting and financial services.
Almost half of MBA graduates—48%– land management consulting jobs when they graduate, and an additional 14% move on to roles in financial services.
Another growing sector for INSEAD graduates is technology, with nearly a quarter (23%) of the 2020 cohort joining tech, media and telecommunications companies.
In addition, 15% of graduates advance to positions in business services and 9% are recruited into business leadership programs. Tech companies are among the most likely to integrate INSEAD MBAs into leadership programs, with organizations such as Microsoft, Amazon, Siemens, and Tencent all hiring graduates.
4% of the 2020 cohort went on to found their own business after the MBA.
---
MBA INSEAD: Most Popular Industries
---
Companies recruiting MBAs from INSEAD
For MBAs entering consulting, Bain & Company, Boston Consulting Group, and McKinsey & Company are the top three employers. Graduates have also joined consulting firms such as Strategy &, Accenture, Kearney and Roland Berger.
In finance, graduates are more likely to be hired by Credit Suisse, Goldman Sachs or Partners Group.
In the booming tech industry, INSEAD MBAs are most often hired by Amazon, Microsoft, and Uber, but also find work at Apple and Dell Technologies.
A small group of INSEAD MBAs have also chosen to join the healthcare industry in 2020. These graduates have joined organizations such as AstraZeneca, Johnson & Johnson and Philips.
46% of MBAs found their jobs through recruitment activities at INSEAD, and 25% returned to their pre-MBA employer.
---
Average salary for INSEAD MBA
As a premier MBA program, it's no surprise that INSEAD graduates have impressive salary prospects.
The median base salary for MBA graduates in 2020 was $ 103,800. When it comes to signing bonuses, INSEAD MBAs also have good prospects. The median signing bonus was $ 25,000 in 2020, while the median performance bonus was $ 21,800.
Management consulting is the highest paying industry for INSEAD MBAs, offering a median salary of $ 107,000.
If you pursue a role in financial services, you can expect to earn an average of $ 99,600. Likewise, in the fields of technology, media and telecommunications, INSEAD MBAs can earn $ 95,800.
---
MBA INSEAD: Average salary of graduates by region
---
INSEAD MBA career destinations
INSEAD MBA graduates have found work in over 60 countries around the world.
Most remain in Europe, with the majority (38%) occupying positions in Northern and Western Europe, and 3% joining companies in Eastern Europe.
7% of INSEAD MBA graduates have held positions in North America, 7% in South America and 10% in Africa and the Middle East. After Europe, the Asia-Pacific region was the most popular among graduates, with 25% of them finding jobs in the region, which is not surprising given the INSEAD campus in Singapore.
---
Success story of the INSEAD MBA
---
---
Johannes Anjris, Aarthi MC, Laura Rivera Ortiz, Trusha Chanda, Edward Tsim, (above) and Anna Miklas are among the growing number of INSEAD graduates who have chosen to launch a startup during their MBA.
The team's business, Out of Office Spaces, connects remote workers with empty hotel spaces to help them work safely and productively. The idea was sparked by the pandemic, as Anna struggled to study remotely and was about to book a hotel room to give herself some peace and quiet.
The idea won the INSEAD COVID-19 innovation competition award, as well as the 2021 BusinessBecause MBA Startup title.
Since then, the Out of Office team has continued to develop the startup, with the support and mentorship of INSEAD professors.
"Now it's a very exciting time," says Anna. "We launched our UK business in early September working with hotels in central London. "
---
INSEAD offers excellent opportunities for MBAs looking to make an impact, especially in the fields of technology, consulting or finance. If you want to join a truly international business school with a broad scope for potential employment, INSEAD is for you.
Entering the MBA at INSEAD means attending the top ranked business school in Europe and Asia, known for its entrepreneurial flair. There are large employers all over the world recruiting INSEAD MBA graduates
If you are looking to take your career to the next level in Asia or Western Europe in particular, INSEAD is a great place to hone your skills, build lasting relationships and become a leader in whatever field you choose.
So what does it take to be accepted into the INSEAD MBA? Find out in our INSEAD MBA Application Insider.
The data for this article is from the INSEAD MBA class of 2020 career report.