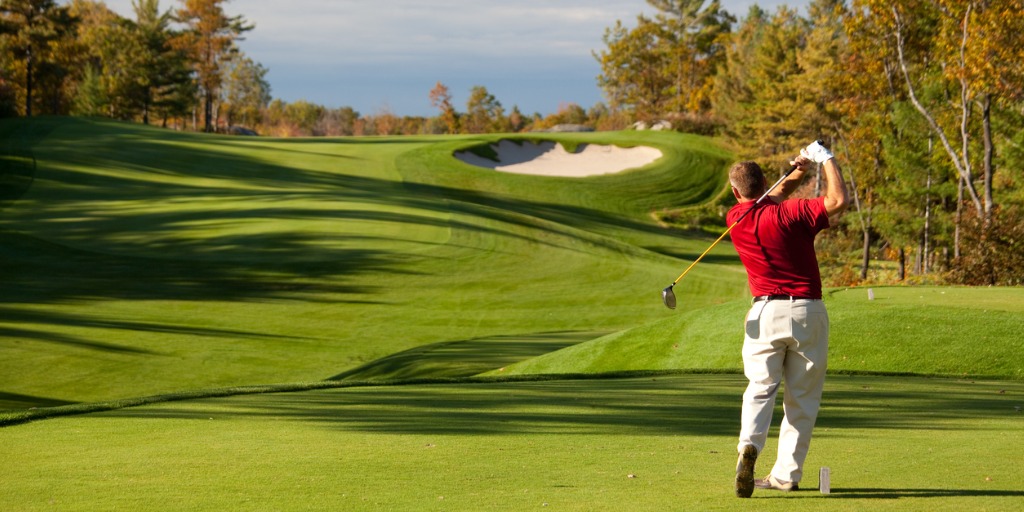 Golf course financing options and small business loans
If you have dreams of opening a golf course or improving one you already own, but are unsure how it will work out financially, consider golf course financing. You may be able to obtain small business loans and other types of financing to make your ideal golf course business a reality. In this article, we'll help you understand what a golf course loan is, your options, and how to qualify for golf course financing.
What is a golf course loan?
Many lenders offer financing to purchase an existing golf course, purchase land to build a new golf course, or improve a golf course you already own. There are financing options for all types of golf courses – public, private, miniature golf and driving ranges.
Golf course financing is relatively risky for lenders because your golf course business needs to be, or become, profitable. As a result, traditional financing can be difficult to find unless you can demonstrate that the business is already profitable. (And this is especially true if you've never owned a golf course before).
However, lenders offer a variety of financing options for small businesses. So you may qualify for a less traditional type of financing even if you can't get something like a commercial real estate loan. The type of financing available to you depends on your credit history, needs and business details.
How financing can help your golf course business
Golf course financing can give your business a fantastic boost. Anyone looking to buy a golf course will likely need financing to manage costs. A commercial mortgage or Small Business Association (SBA) loan can open up the possibility of becoming a golf course owner. Or you can look into home loans if you're hoping to create a brand new course.
If you already own a golf course, you can use financing for renovations and improvements—like landscaping, remodeling, or building a new clubhouse—that will attract more golfers and increase your bottom line. You can also refinance your mortgage loan to earn a lower interest rate.
Types of financing for golf courses
SmartBiz SBA loan
With an SBA loan, the money you borrow is backed by the federal government. Your interest rates are likely to be lower on an SBA loan, so the loan would be cheaper than options from banks and other lenders. The SmartBiz SBA loan has an interest rate between 8.27% and 9.57% APR and you pay monthly for 10 years.
The SBA 7(a) loans and the SBA 504 loans are the SBA's two most popular options. Both of these loans allow you to use the money for equipment or working capital, which may not be the case with traditional loans. These loans could be great for public golf courses that are already making money.
Qualifying for SBA loans is often more difficult. There are higher credit requirements and less flexibility when it comes to the finances of the golf course itself – you usually have to show that it's already profitable. But if you apply through Nav, you are 3.5 times more likely to be admitted.
Commercial real estate loan from SmartBiz
The process to get a commercial real estate loan is similar to a standard mortgage, like an appraisal and title search. However, you may be able to borrow significantly more money than you could for a residential mortgage if you qualify. With a SmartBiz commercial real estate loan, you can borrow up to $5 million to purchase a new golf course or refinance your existing golf course.
SmartBiz payments have a maturity of 25 years on an amortization schedule and a good APR of 6.36% to 6.41%. You need at least a 10% down payment and a credit score of 660 to get this loan. In addition, your business must have been running for at least two years and already be profitable. Therefore, a commercial real estate loan would likely need to be used for a second golf course or an expansion of your original business.
Credit line from Fundbox
A commercial line of credit provides borrowers with a pool of liquidity to borrow from when needed. So if you need to upgrade your golf course, a line of credit could be perfect for you. You pay it back at your own pace, paying interest like a credit card. Fundbox requires a minimum credit score of 600 — lower than most lenders — and you can borrow up to $150,000. Also, you don't have to fill out any paperwork, which makes the application much easier for you. There are no incorporation or registration fees. The APR you get depends on several factors and can range from 10.1% to 68.7%, so it might be higher than other options.
Device financing through LendSpark
No more dealing with broken lawnmowers. If your golf course business needs new equipment like lawn mowers or utility vehicles, it may be time to consider equipment financing. This type of golf course financing allows you to pay for new business equipment or heavy machinery that you need to operate and expand.
LendSpark offers large loans up to $2 million and can have the money in your bank in as little as two weeks. So this could be a fantastic option if you need large sums of money quickly. You make monthly payments for a term of up to 60 months and pay an annual percentage rate of between 6% and 35%, depending on your qualifications.
Commercial Bridging Loans
The name gives it away – a bridging loan is like a financial bridge that bridges a funding gap. You can use a bridging loan as an interim solution if you cannot get permanent financing in time to take advantage of an opportunity. You are expected to quickly repay the loan within a few months or years and you must post collateral to receive the loan. After the property's value has been assessed using the Loan-to-Value (LTV) ratio, a lender may decide to offer you up to 80% of the purchase price. You have to secure the rest.
For anyone looking to buy a golf course, a bridging loan may be an option to consider if you have enough down payment to be able to handle the higher interest rates. Or if you need to quickly rehabilitate a golf course before selling it, a bridging loan could be right for you.
business credit cards
A business credit card may not be the first idea that springs to mind when you think of golf course financing, but it can help with immediate liquidity problems. You can use it as a buffer for shorter term business needs. There are business credit cards that are offered to cardholders with all sorts of credit scores — and some can even help build your business credit.
How to qualify for golf course financing
Qualifications vary from credit to credit. Some of them, like the SBA loans and commercial real estate loans, usually require higher credit scores and proof of profitability. Others, like lines of credit and equipment financing, tend to have simpler requirements. Be sure to read the application before submitting it to ensure you are likely to qualify. Our customer support team at Nav is also here to assist you with any questions that may arise in your application process.
pro tip: Make sure you won't be charged any prepayment penalties if you can repay the loan early. You don't want to be penalized for getting ahead in paying off your debt.
What you need to apply for golf course financing
Before you apply for golf course financing, you should look at each lender's requirements. This can include:
A deposit
A certain number of months or years in business
A minimum personal credit score
Evidence of the viability of your business
Ask the lender for the required documentation before you apply to ensure you have time to gather everything.
How do you finance a golf course purchase?
Golf course financing is all about choosing the type of loan program that is right for your needs, choosing the right loan size, and completing a loan application. Doing your research in advance increases your chances of getting approved. And Navi is always there to help. Working with us can help you find the right loan options. We're here to avoid confusion and increase your chances of being approved for the financing you need to take your golf course business to the next level.
class="blarg">