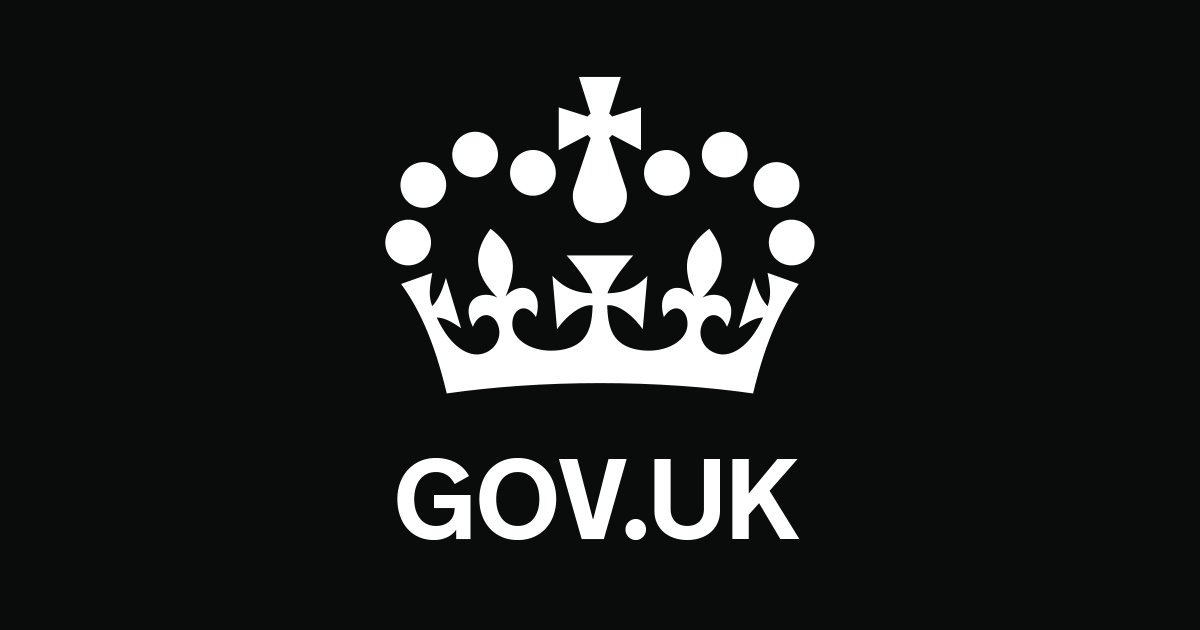 ESFA Academies Update: May 18, 2022
1.

Action: Apply for a grant to train a senior mental health officer

This financial year, a further two-thirds of all eligible institutions in England will have the opportunity to benefit from quality training for mental health managers, supported by an additional £7 million in training grants.

We have published guidance on how to access and apply for your grant.

For more information about the grant, read the Senior Mental Health Training Manager guidelines.
2.

Reminder: Coronavirus (COVID-19) 16 to 19 Tuition Claim Form 2022 to 2023

Coronavirus (COVID-19) Tuition Fund Form 16 to 19 2022 to 2023 is online.

The deadline for submission is Friday, May 27, 2022 at 11:59 p.m.

We have published tips to help you access and complete the form.

You can learn more in the Coronavirus (COVID-19) Tuition Fund Guidelines 16 to 19 2022 to 2023.
3.

Reminder: The Coronavirus (COVID-19) Workforce Fund Application Form is Open

Eligible schools and colleges can now submit a claim for the cost of absences incurred between Monday, November 22, 2021 and Friday, April 8, 2022.

We have published advice on how to complete the complaint form.

The deadline to submit a claim is Tuesday, May 24, 2022 at 11:59 p.m.

More information on the COVID-19 workforce fund can be found in our guidance for schools and colleges.
4.

Information: audit of cybersecurity schools 2022

The National Cyber ​​Security Center and the London Grid for Learning have launched the audit of cybersecurity schools 2022 to help assess the risk to schools in light of the growing number of cyberattacks and the rapid expansion of school computer networks to meet the demand for remote learning while responding to COVID-19.

This audit is based on 2019 Audit of Cybersecurity Schoolswhich examined the challenges schools face and the strength of their defenses against those challenges.

Better data will help the DfE better target resources to help schools tackle the growing threat of cyberattacks. Please help us by participating in the survey here before Tuesday, May 31, 2022.
5.

Information: Result of the Fund for the improvement of the condition 2022 to 2023

The Ministry of Education has released the results of the Condition Improvement Fund (CIF) 2022 to 2023.

This will provide £498million in funding for 1,405 projects across 1,129 academies, sixth form colleges and voluntary schools.

We have contacted all applicants to inform them of the outcome of their application. Further information, setting out the next steps for applicants, has been provided.
6.

Information: Join these Approved Frameworks webinars and learn how you could save money for your school

The Department of Education (DfE) is hosting webinars on how using our approved frameworks could help your school get more for the money.

If you are responsible for purchasing goods and services for your schools, check out the range of informative webinars that could help you save time and money.

All sessions are free, use these Eventbrite links to join the Schools Sales Team and take the opportunity to ask vendors any questions you may have:

Follow our LinkedIn page "Buying for schools" to learn more about how we can help your school purchase goods and services.
7.

Information: Removed role from Manage Your Education Funding and Skills service

The vendor support user role in Manage Your Education & Skills Funding is redundant and we will be removing it shortly. If you only have this role, you will no longer be able to log in. There are no changes for the other roles.

If you have any questions, please contact the Help Center.