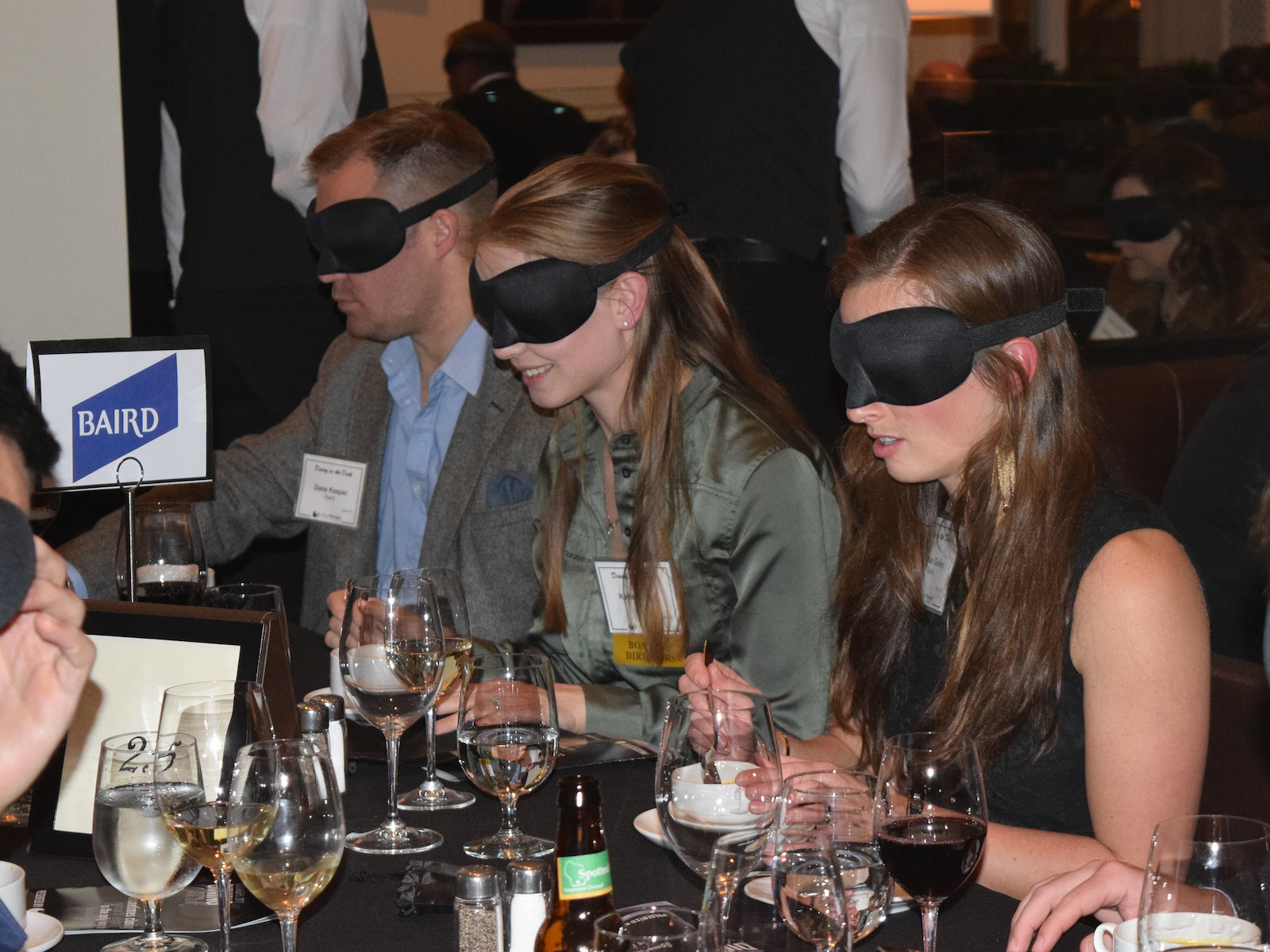 Dining in the Dark aims to raise awareness about blindness and visual impairment
[ad_1]
Every seven minutes, someone in the United States permanently loses their sight. In fact, by 2030, the number of Americans affected by age-related blindness is expected to double. And yet, most people have a little idea of ​​what it would be like to live without sight.
Vision Forward, a nonprofit dedicated to empowering, educating and improving the lives of those affected by vision loss, is working to change that with Dining in the Dark, an event annual fundraiser that offers guests the opportunity to take a guided journey into the world of vision loss.
During the event, guests will take part in an unforgettable four-course meal enjoyed in its entirety while blindfolded. During the meal, diners are invited to experience a world without vision, opening up to a deeper understanding and awareness of the reality that the blind and visually impaired face on a daily basis.
This year, Dining in the Dark will take place on Thursday, November 4 at the Italian Community Center and will begin with a reception at 5:30 p.m.
"The experience will affect each of us differently," said Terri Davis, CEO of Vision Forward in a statement on the event. "For some, you may find it more difficult to eat your meal. For others, it may be more difficult to speak with others at your table. Our hope is that you will all come away from this event with a deeper understanding of not only the obstacles that vision loss presents for each unique individual, but also the positive affirmations that can be made along the way.
Dining in the Dark 2021 will be hosted by Toya Washington from WISN and will feature a four-course dinner prepared by Bartolotta Catering & Events. The event will also feature a presentation by Brittney Hodson, a credit and call center representative at Kwik Trip Inc., who will share her story of sudden vision loss and the impact it has had on her life. of mother, wife and employee.
"As the only organization providing comprehensive vision loss support and programs for people of all ages in Wisconsin, Vision Forward needs the support of the community to serve its clients," adds Davis.
"The Dining in the Dark dinner has two main purposes. This is an essential fundraiser to support our mission and it raises awareness of the valuable contributions people living with vision loss make to our community every day.
To learn more about Dining in the Dark or to purchase tickets, visit vision-forward.org.
[ad_2]