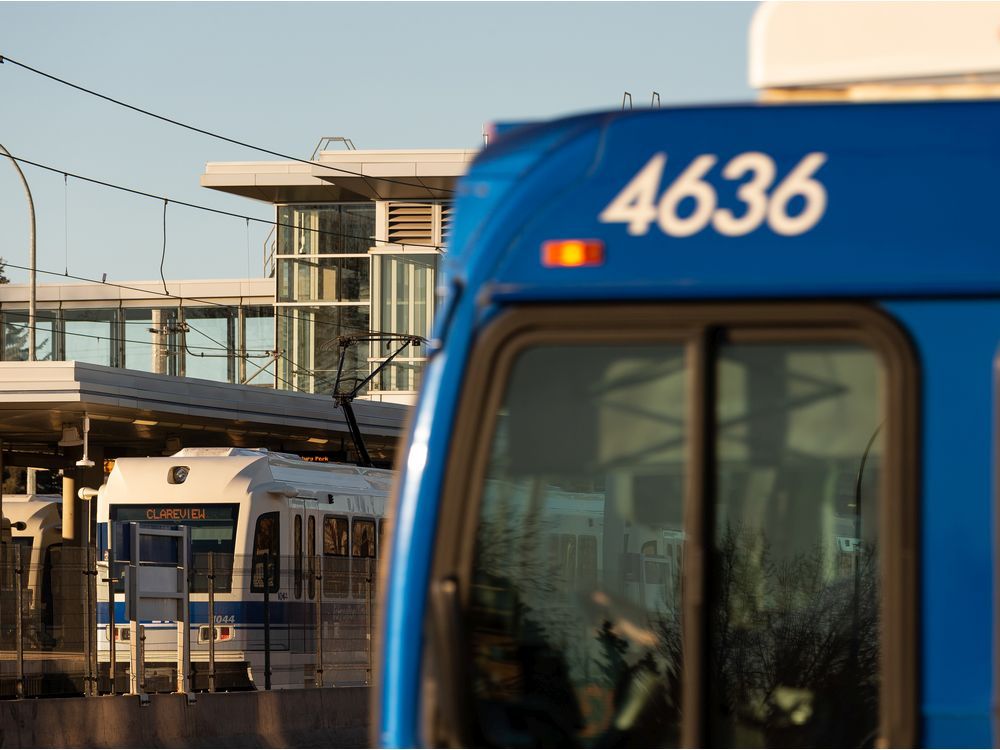 Alberta ready to match federal funds for public transit systems
Content of the article
The City of Edmonton is set to get financial support from the provincial and federal governments after public transit revenues were decimated by the COVID-19 pandemic.
Content of the article
In a statement Friday, Alberta Transportation Minister Rajan Sawhney said the province is offering $79.5 million for Alberta's transit systems financially impacted during the pandemic. The money is a requirement for the province to secure the matching funds from Ottawa announced last month.
"In the absence of questions from the federal government on our approach, we will move quickly to move the grant agreements forward with the municipalities and send out the checks," the minister said, adding that public transit is a critical part of the economic recovery.
Asked about the amount of the grant awarded to Edmonton, Sawhney's press secretary Rob Williams said the deal was still being finalized and details would be shared "in the coming weeks".
Content of the article
The City of Edmonton has requested a total of $81.6 million over two years to address the shortfall in public transit revenue the city has experienced due to the pandemic.
At an unrelated event on Friday, Mayor Amarjeet Sohi said he thought the city's share of the money would be "meaningful" and that he was grateful for the efforts of both levels of government to make it possible.
"I am very pleased that the province is stepping up to match federal funding," he said.
"This will give us much needed support to keep our transit system running and we will be the first municipality to fully recover from the pandemic by late 2023 or early 2024."
As part of its announcement last month, the federal government said that in addition to requiring provinces to match the money, they must work with cities to rapidly increase housing supply.
Specific details of this requirement have not been made public.